Can you believe less than a year ago, this little girl was in heart failure, hardly communicating and uncertain of her future? Just less than 11 months later, this is my maturing big girl... proving to the world miracles do happen.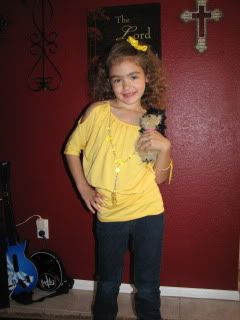 The last few weeks have been filled with boxes, buckets of paint and hammers. We got keys to our new place mid-March (a rental that a friend owns) and did a whole bunch of updating to the place! A few weeks of painting, fixing, installing, moving, unpacking.... and now I sit here.... pooped. LOL! We love our new place though. The kids still share a room because they just do better together, but now we have a 3rd bedroom we use as a playroom/ sewing room/ school room. In a couple years when it is "so not cool" to share a room with your brother, PJ will move to the 3rd bedroom... haha! The rent is the same as what we were paying before and the landlord is a million times better, so it is a deal you can't beat. There is a great play area for the kids in our private little patio/courtyard that is secure and spacious, and they are loving it!
Hopefully soon we will have some before/after pictures to post. If I can catch it on a day when it is cleaned up, of course!
Gabriella is excelling in math, my smart little cookie. We have her not only doing home school and homebound through the school district, but also attending the Kumon Learning Center for math and reading. Seriously, get your kids into a Kumon Center. The rate that she is progressing is ridiculous. She struggles in reading, but much of that has to do with the brain to speech issues she still struggles with. BUT Kumon is helping her inch along faster than she would without any additional support! I am still struggling with what to do for 1st grade. Do I keep homeschooling her, which comes with a heavy weight of both pros and cons, or do I send her to school, which comes with its own unique qualities? I would be lying if I said I wasn't losing sleep over it, because I literally am. I want the best possible scenario for her in both education AND medical, that making this kind of a decision is huge and difficult.
Plus, you cannot do school in this kind of style when you go to a public setting....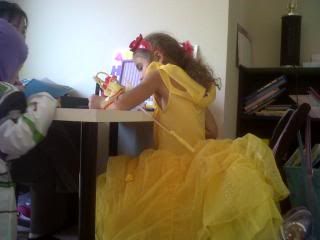 Paul and I served dinner at the Ronald McDonald House in Phoenix on March 20, in memory of Abbie and what would have been her 4th birthday weekend. It was a blessing to serve the families there, but also pretty amazing for Paul and I to do it ourselves. We had some amazing friends make dessert, and my extremely talented cook of a mother-in-law made sides. I make a few chicken green chile casseroles which turned out super great! We had so much food left over since the house was not full, we were able to take some to the Phoenix Rescue Mission, in hopes to fill a few more stomachs.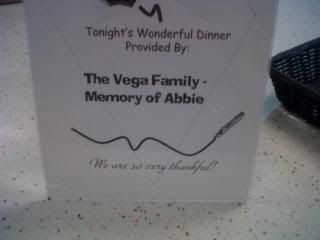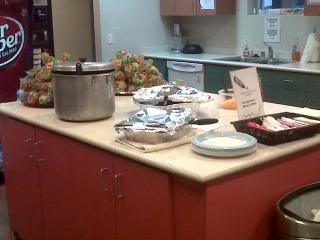 PJ has started T-ball and is the cutest little man out there! He has so much fun playing, and oddly enough is SO extremely well behaved and listens to the coach so well. You would never guess he is my wild monkey here at home! Somehow, I thought it would be a good idea to sign up for team mom, so I am in charge of all of the mom-ish duties... which is kinda fun in its own way. :)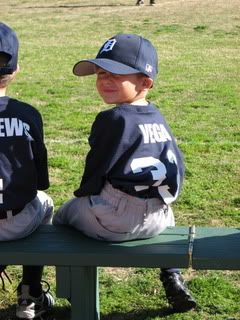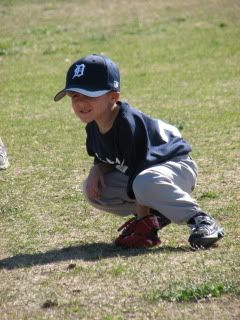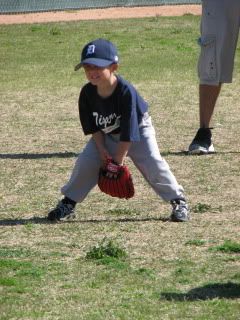 We have also kept busy with activities like the Mended Little Hearts Picnic last weekend, as well as the HopeKids event to see the Arizona Rattlers play (my FAVORITE live sport).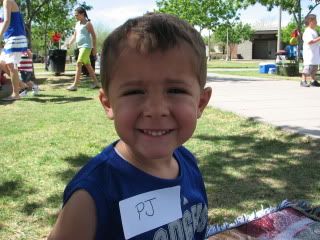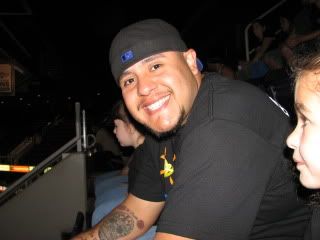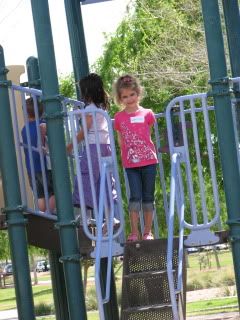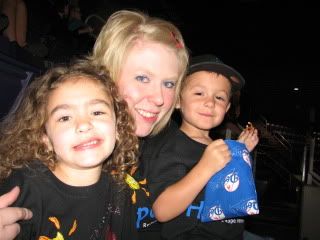 We are looking forward to a trip in a few weeks to California. Gabriella has clinic over there, so we are going to go a few days in advance, hit Sea World with our gift tickets given to us by Ronald McDonald House, and hang out with friends for a weekend. This clinic will be our last under our transplant coverage, so we need to get in one more time before the approval expires and it will be harder to get in and talk about their plan for her in the future, frequency of tests, things to watch for with her CMV sensitivity and young age, etc. I am looking forward to filling up a notebook with info from these amazing doctors, and seeing many of our angels in lab coats while we visit Loma Linda.
I hope this blog finds all my readers well! I fear no one reads anymore now that our storm has settled... but if you still do I thank you. Keep the cycle of miracles going. Gabriella's story is far from over and there is still work to be done. We have been blessed in an unrepayable way, so our attempts to spread the word of God and organ donation, giving back and being there for others will never fade.