PJ never gets much blog love... but don't underestimate my love for my little boy! As thankful as I am for Gabriella's new sparkly heart, I feel equally as fortunate and thankful for my son with a healthy heart!
PJ was born 9-8-07 at 1038pm.... he was born at 8lbs 1oz and was a little lover from day one! He was a momma's boy and a lovebug until he hit the terrible 2's where he blossomed to be a little comedian!
My Bubba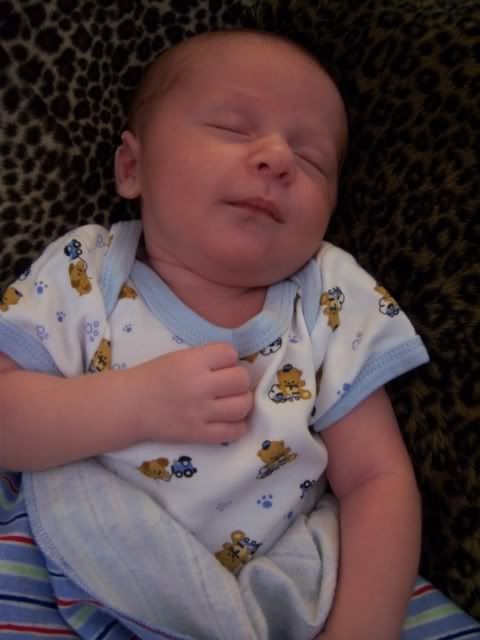 We had the blessed opportunity to spend the day (and a couple evenings before) at Disneyland for his birthday. A combination of our temporary location and our preexisting annual passes made it an inexpensive day to remember!! Monday we headed down to Anaheim for a few hours of Disney. Paul ended up working in the office on Tuesday and when he was off, we enjoyed a SUPER cheap dinner at Rainforest Cafe with a combo of our Rainforest membership (free appetizer/meal) and a $10 certificate they gave me when we signed up! We did a couple more hours of Disney that night before going to get some rest for our BIG day! Wednesday was PJ's birthday and we hit the park when they opened. We splurged on dinner and took him to eat at Goofy's Kitchen where he had an absolute blast loving on the characters and dancing with Goofy! We really focused on the day being about him, since that rarely happened much over the last year and a half. It was, however, Gabriella's FIRST TIME riding rides since her transplant! We have gone to the park a small handfull of times to watch shows or spent a couple hours just being there, but this time was full of rides.
We really enjoyed and soaked in this day of Disney. Gabriella's annual pass expires on the 2oth, and ours in December. Unless we win the lottery, or life gives us an unexpected turn, we will not be renewing our passes and visiting as often, which rips a hole in my core.... but we will again one day return to Disney! Paul & I have always had Disneyland hold a spot in our hearts, and theres nothing like seeing my kids love it now as much as we have!
Here is the link to his birthday album!